Open Seminar "Global economic challenges - implications for Belarus and the region"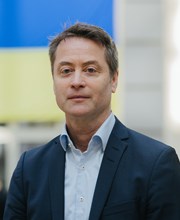 Author: Torbjörn Becker, SITE
Date and time: November 2, 2015
18:00 - 18:30 welcome coffee
18:30 - 19:30 seminar
Place: Hotel Europe, conference hall (7th floor), 28 Internatsionalnaya str., Minsk.
Torbjörn Becker has been Director of the Stockholm Institute of Transition Economics (SITE) at the Stockholm School of Economics since August 2006, BEROC Board member. Prior to this he worked at the International Monetary Fund (IMF) since 1997 where his most recent position was as Senior Economist in the Research Department. In this capacity, his research and policy work focused on international financial architecture issues and particularly on how emerging markets can protect themselves against adverse shocks and what role IFIs could have in preventing and resolving crises. More generally, his work covers macroeconomics, international economics, financial markets, debt management, fiscal policy and development issues. In previous positions at the IMF, he worked on emerging markets and developing countries in Eastern Europe and Russia, the Asia Pacific and the Middle East. Torbjörn holds a Ph.D. in economics from the Stockholm School of Economics where he also did his undergraduate studies. He has also studied at U.C. Berkeley and the Manchester Business School.
This open seminar was organized in the run-up to Kastryčnicky Economic Forum, where Torbjörn Becker will moderate a panel "Global and Regional Economic Prospects".